Course on Financial Translation and Editing: Trends and Tools for Future Challenges
November 30, 2022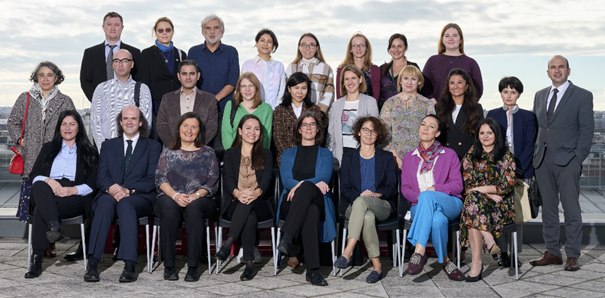 After three long years, the JVI and the Oesterreichische Nationalbank (OeNB) finally brought together financial translators and editors in Vienna again, allowing language professionals from more than 15 countries to meet face to face, exchange new ideas and share best practices.
The three-day October course that was put together by the OeNB's Editors and Translators relied on a mix of concise presentations and practical exercises prepared by experienced translators and editors from Eurosystem central banks (Deutsche Bundesbank, De Nederlandsche Bank, OeNB), the French Foreign Ministry and the North Macedonian Secretariat for European Affairs, and top-notch Vienna-based communication coaches (Go like Silk).
Together, presenters and participants addressed a broad range of challenges translators and editors face today, such as handling complex assignments and building successful client relationships in an increasingly digital world. Next to offering new takes on topics like quality assurance and editing, the course also brought participants up-to-date on terminology management and innovations in translation tools, including machine translation.
The lively exchanges during the course and the overwhelmingly positive feedback we received from our participants clearly show that there is great demand for peer-to-peer training opportunities. A big THANK YOU to the JVI staff, especially Max Hammer, for once more helping us make this course a very rewarding experience for everyone.
Dagmar Dichtl and Jennifer Gredler, OeNB Editors and Translators